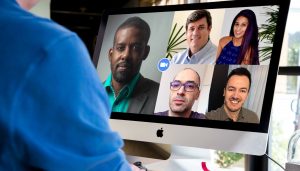 When it comes to web design, the most popular trend today could be summarized with the phrase: "Get to the point!"
Most adult users of the internet have been using the web now for nearly two decades. So they know what they want, where to look for it, and what to do once they get there. As a result, most people don't have much time to waste when they arrive on your website. They simply want to do what they came there for — buy a product, order a service, learn more about your business – and move on to the nex thing.
Lytron Design
With this in mind, experienced web designers like those at Lytron Design are creating optimized websites that meet users' needs as quickly and efficiently as possible. Elements that were popular just a few years ago — including big photos, lots of text, and numerous links that took visitors all over the place — have been replaced with simplicity, directness, and instinctive design. Nobody has time to read a lot of instructions or try to figure out how to use your website anymore.
Today's web design assumes users know what they are doing. People today are too busy for anything else.
Optimized Web Experience
While much has changed, business websites still serve the same purpose: To promote your brand, products, services, or whatever you want to focus on. It's the say they give this to people that has changed.
The first rule of business is "Give the people what they want." And what your customers crave is a sleek, easy-to-use website that offers results quickly and simply. At Lytron Design, we can transform your clunky, outdated website with optimized design that meets the expectations of today's users.
Stop living in the past. Strive for the future with optimized websites from Lytron Design.