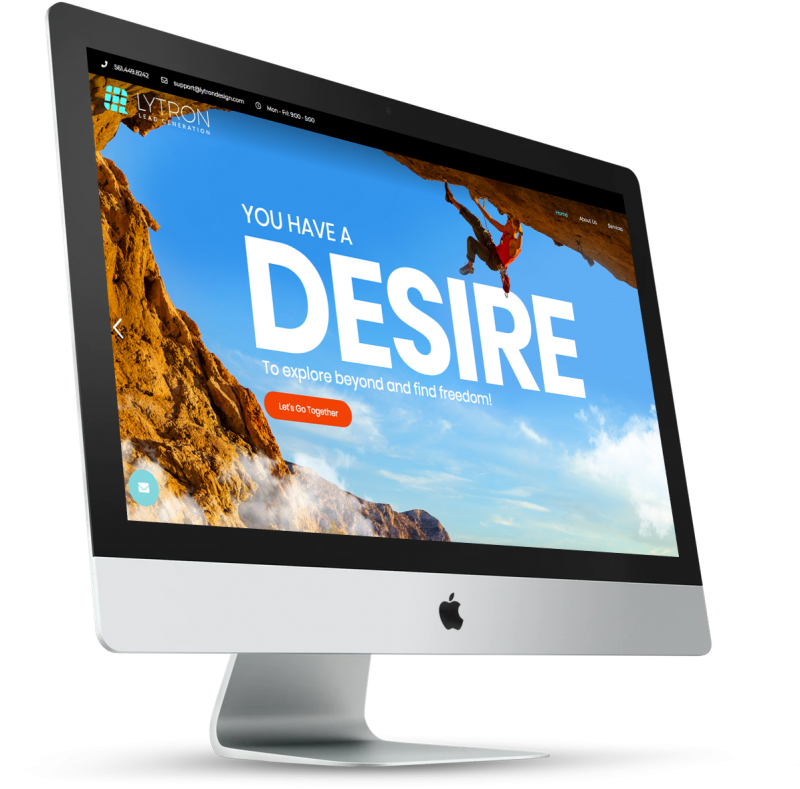 Our purpose is to empower entrepreneurs to explore beyond and work smarter to reach financial independence, freedom and ultimately the time to live a fulfilling life.
Lytron offers everything you need in just one place:
– Consulting, Analysis, and Industry Research
– Pre-Investment Viability Studies
– Brand Strategy, Message & Design
– Web Design & Systems
– SEO, Google Ads, Google Local Maps (GMB)
– Reputation Management
– Social Media Management
– Email & Content Marketing & Automation
– IT Support, Remote IT
– Site Maintenance, Domain Registration & Hosting
– Server Administration
– Lead Management, Sales CRM Automation
– Nearly Two Decades of Experience: Since 2001, Lytron has been providing local businesses with the tools they need to succeed
– Your Own Team: Including consultants, analysts, marketing strategists, branding specialists, designers, developers, technicians, IT experts, server administrators, and more all at your fingertips.
– Local Expertise: Because we live and work in South Florida, we know the busiest streets, the most popular beaches, the traffic flow, the busiest tourist seasons, and other critical local data your business needs to succeed. 
– Care: You will feel the difference. We have clients with us for nearly 20 years
– Emotional Intelligence: Our neuromarketing experts understand what triggers emotional, non-conscious responses within your customers. So we can help you plan the best ways to influence their behavior to make 'buy' decisions easier, faster, and more rewarding.
– Archetype Framework Know-how : We help you identify the Brand Archetype that best fits your business. Then we build a branding and marketing plan based on proven strategies to  create loyalty, boost identification, and build genuine emotional connections between your clients and your brand.
– Digitalization + Humanization
– Technology + Psychology
– Visibility + Credibility
– Marketing + Branding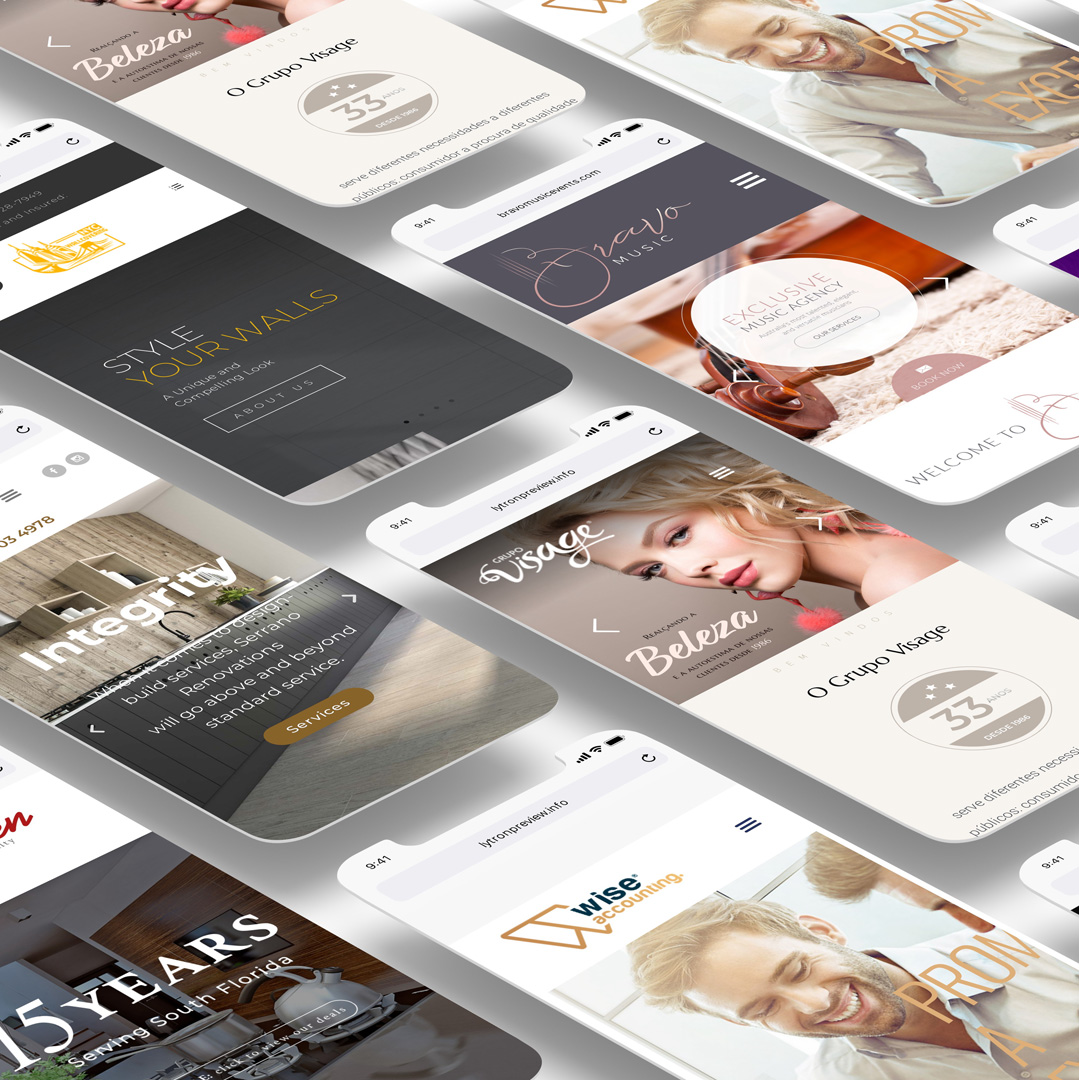 – Perceived Value that improves pricing potential

– Increased Sales with additional inbound leads

– More Credibility to shorten your sales cycle

– Authenticity that speaks to humans, not titles

– Core Messaging that defines and enhances your vision

– Authoritative Voice that instills confidence in your brand

– Customer Loyalty that strengthens emotional bonds

– High Volume Leads to build income and market share
– Better Google Positioning to capture larger market share 
– Improved Credibility with more 5-star reviews
– Streamlined Software to make it easier for fans to rave about your brand online
– Lead-Tracking Tools to find new customers and accurately measure ROI
– Incoming Call Tracking to improve quality control
– Real-Time Google Tracking to measure campaign effectiveness
– Social Media Tools for boosting insights and analytics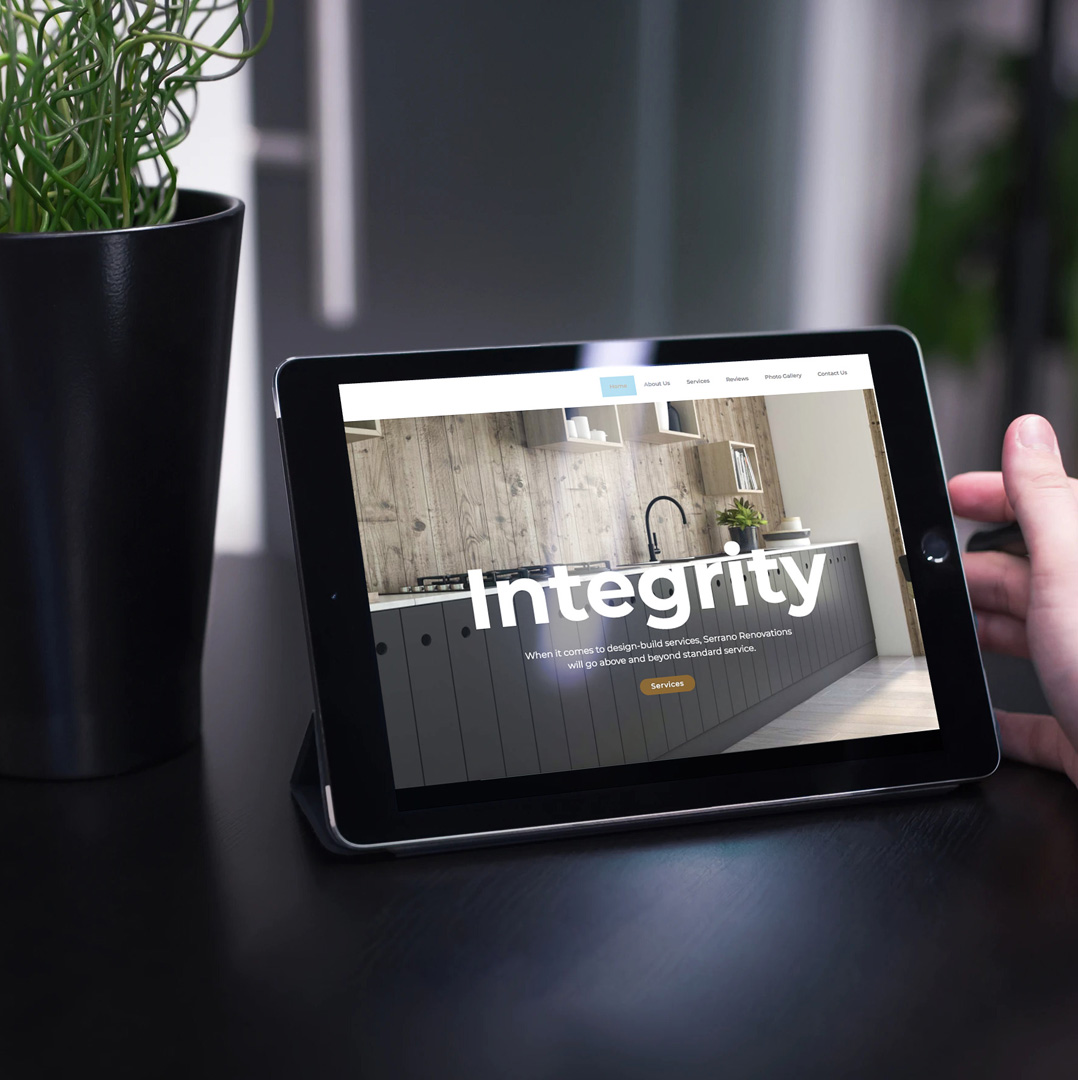 – Unique Value Proposition (UVP) that sets you ahead and above in your niche market
– Strong Brand Messaging that creates powerful visual identity, including logo redesign if needed.
– Updated Website with highly effective, professionally produced content
– Stationary Design and printing that includes logos, branded content, and other emotional triggers
– Branding Tools that can be used to create new marketing  collateral such as branded signs, wrapping, banners, and trade shows displays.
We are a Lead generation
& management agency
Discovery: Through calls / meetings / questionnaires we learn more about who you are as a business and what  your goals are so you can identify and target your ideal audience. We also analyze your competitors and the demand for your products and services in a given location.
Credibility: We collaborate with you to find the right archetype for your brand so we can develop your brand personality, tone of voice, messaging, visual identity, stationary, website development, reputation management, and more. We provide workshops to align your employees with your new, enhanced brand strategy in order to be genuine with brand promises and goals.
Visibility: We use the latest, most effective digital tools — such as Google Ads, Maps, SEO, Social Posts, Content & Email Marketing, and more — to analyze market viability and plot the best strategies for your business
Lead Management: With our 24/7 Live Reports, Lytron tracks conversion rates in real time to accurately measure ROI and understand strategic effectiveness, allowing for instant decision making and course correction.
Digital Data: We review your phone calls, advise you how to train your sales team, and implement an instant call system so you can respond to calls within minutes. Leads can be inserted automatically into a Sales CRM  system that allows enables instant follow-up and continual sales conversion tracking.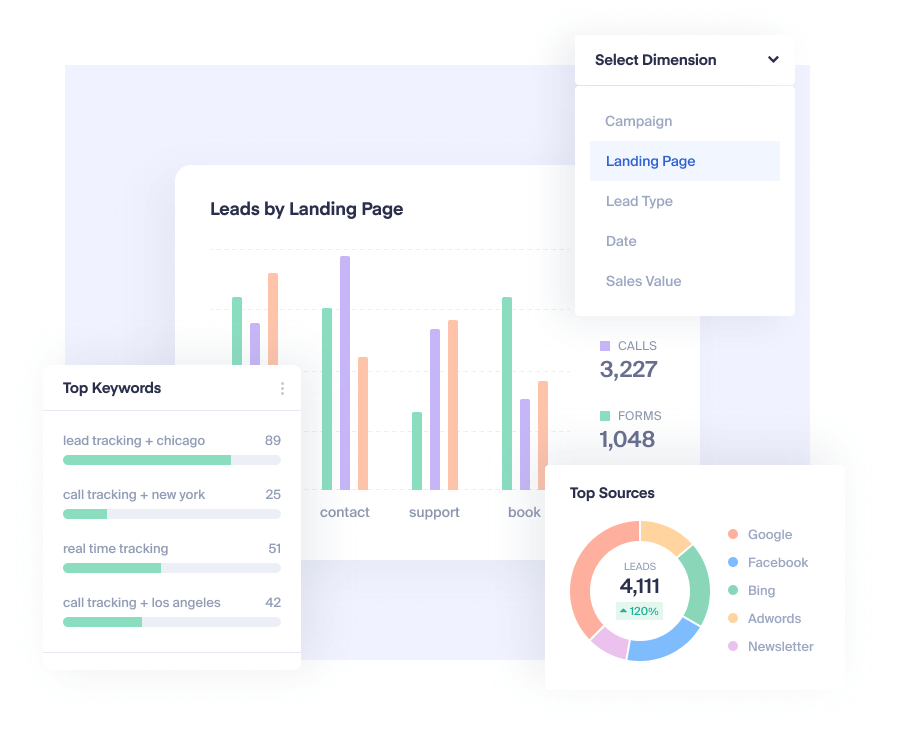 Human to Human.

Your customers are human beings before they are consumers. They all have emotions, aspirations, insecurities, fears, and dreams…
Most digital agencies focus almost exclusively on numbers: Visibility strategies, technology, coding, metrics, demographics and analytics … where the consumer is little more than a series of statistics and trends.
But at Lytron, we believe your customer are more than just a number. We help you humanize your brand strategy while still relying on every technological resource  available.
Lytron's biggest competitive advantage is our use of neuromarketing (emotional intelligence) and archetypes (brand personality application).  We use these innovative, human-centric marketing concepts to create loyalty, brand identification, and genuine connections between your brand and your customers. Lytron's unique approach combines digital data with emotional responsiveness to create a meaningful digital experience that improves conversion and boosts long-term loyalty.
What emotions does your brand evoke? When customers discover you at the top of their Google results, will you be their last stop?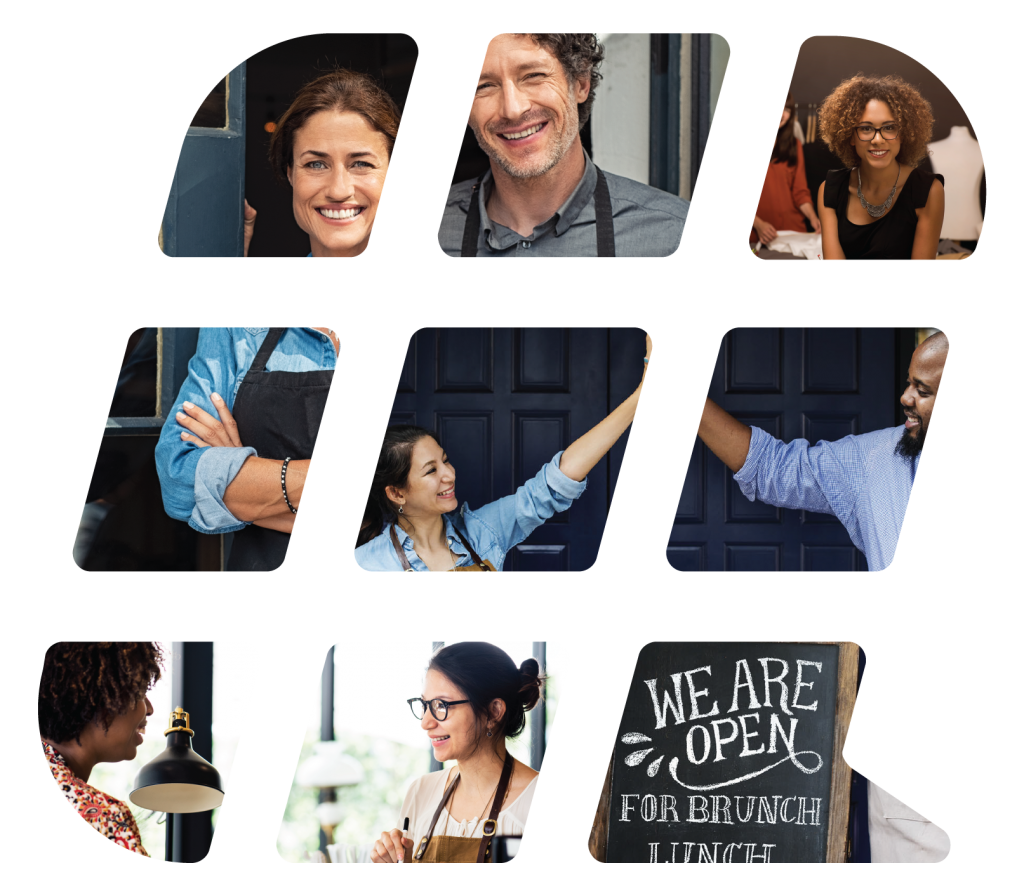 The Branding Archetypes  represent values, traits, and motivations that are intrinsic to human nature. They help your brand stand out from the crowd in a saturated market.
Archetypes help brands to journey into their beginnings to remember places, people, original values, in order to find the why, the purpose behind the choices they make. The branding professionals at Lytron will help you discover the specific Brand Archetype that best connects your origins and connects your audience's passion with yours. 
At Lytron, our brand archetype is the Explorer. It tells our ideal customer that — like them — we are risk takers, dreamers, and hard workers. It says that we love to explore beyond, as technology and human behavior are always evolving.
We invite you to work smarter by joining forces with our team to discover your unique Brand Archetype so that together we can analyze, prepare, position and measure your brand success.
Digital Advertising: Lytron's Competitive Advantage
Traditional ad agencies usually aren't built to accommodate small businesses. Most use numbers-focused digital advertising strategies that work great for big clients, but often leave small business owners questioning the value of their investment.
Lytron is a different kind of digital marketing agency. We understand the needs of small businesses because we are small business owners ourselves. We use the same digital tools as the biggest agencies, but we combine them with a humanistic approach that focuses on emotional intelligence to create customer loyalty, brand identification, and genuine emotional connections with real people.
At Lytron, we offer something the big agencies can't provide small business owners: Digital technology combined with emotional resonance to create highly effective, highly profitable yet affordable digital marketing strategies that are unique to your specific customers.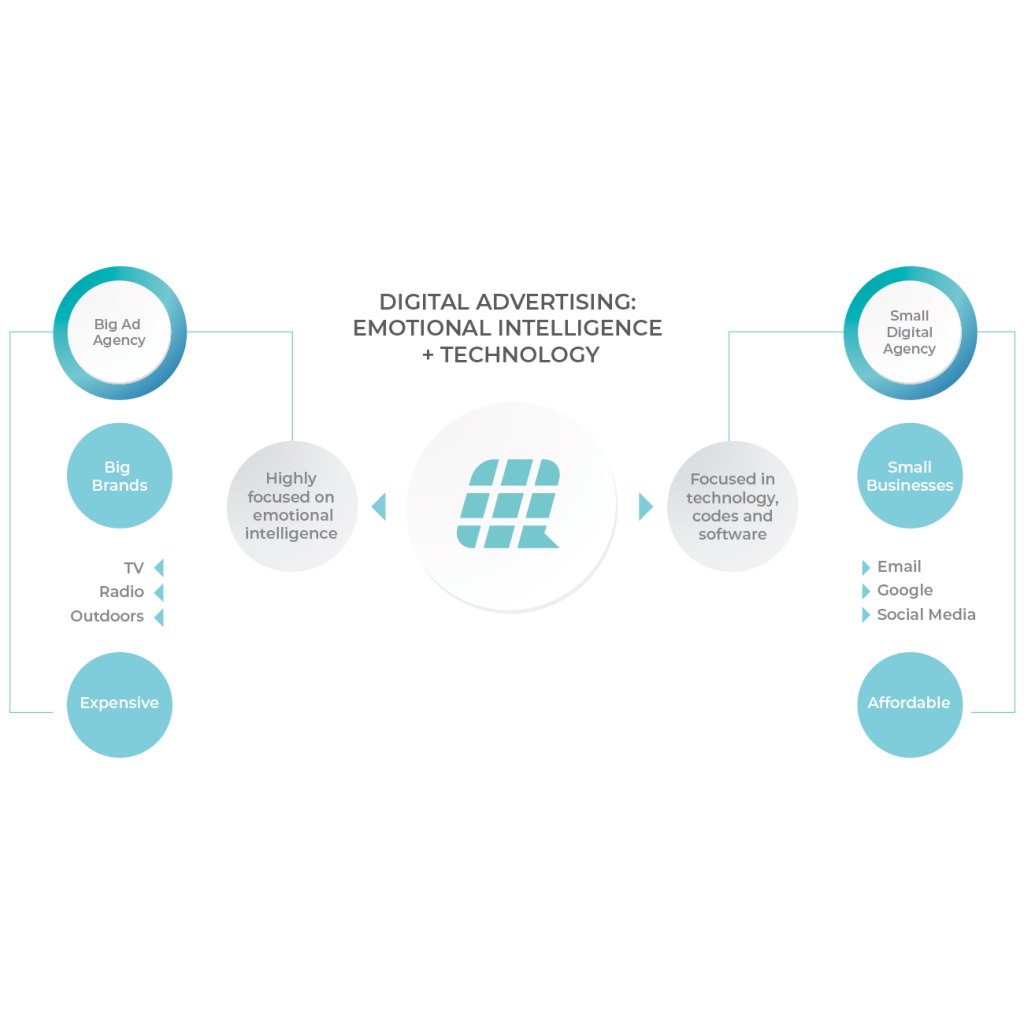 The explorer is always searching for the new. Never conforming with routine and traditional methods when they are not ideal. The explorer immerses himself in the journey while eagerly pursuing the destination.