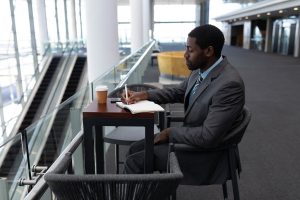 Local businesses work locally. In other words, the pool of prospective customers typically is limited to those living or working within just a few miles of your physical location.
This is both a blessing and a curse. It's a blessing because it means you don't have to create costly global marketing campaigns aimed at a lot of different kinds of people located in a wide variety of places. Instead, you can focus only on those people living close by who are most likely to use what your business is offering.
It's a curse because much of the success or failure of your local business depends on your personal reputation. If people don't know you or have negative perceptions about you personally, it's going to impact your small, local business.
Reputation  Building
Boosting your local reputation is a two-fold process. First, you need to make sure people know who are. Second, they need to like what they see. Both objectives are achievable with a few simple actions.
First, you need to make yourself known within your community. Advertising is fast and effective, but it's also expensive. A more affordable and successful way for new business owners just starting out is to physically get out there and introduce themselves to their neighbors, especially influential ones such as the local Chamber of Commerce or social groups like the Lions or Rotary clubs.
Set up appointments with local leaders, like mayors and councilmen. Send emails to your US Representative and Senators. Start making connections with people who can help your business, even your competitors. The more people you know, the more likely word about your business will spread.
Getting People to Like You
In small towns, everybody knows everybody else's business. This is also true of small communities within larger ones, such as where your business operates. So the best way to enhance your reputation is to treat people well, show genuine interest in what they have to say, and be persistent in introducing yourself to new people every day.
When it comes down to it, boosting your business's reputation is just like getting people to like you in high school, college, at a new workplace, or anywhere else. Simply be a nice person who is engaged positively with their community and the rest will take care of itself.