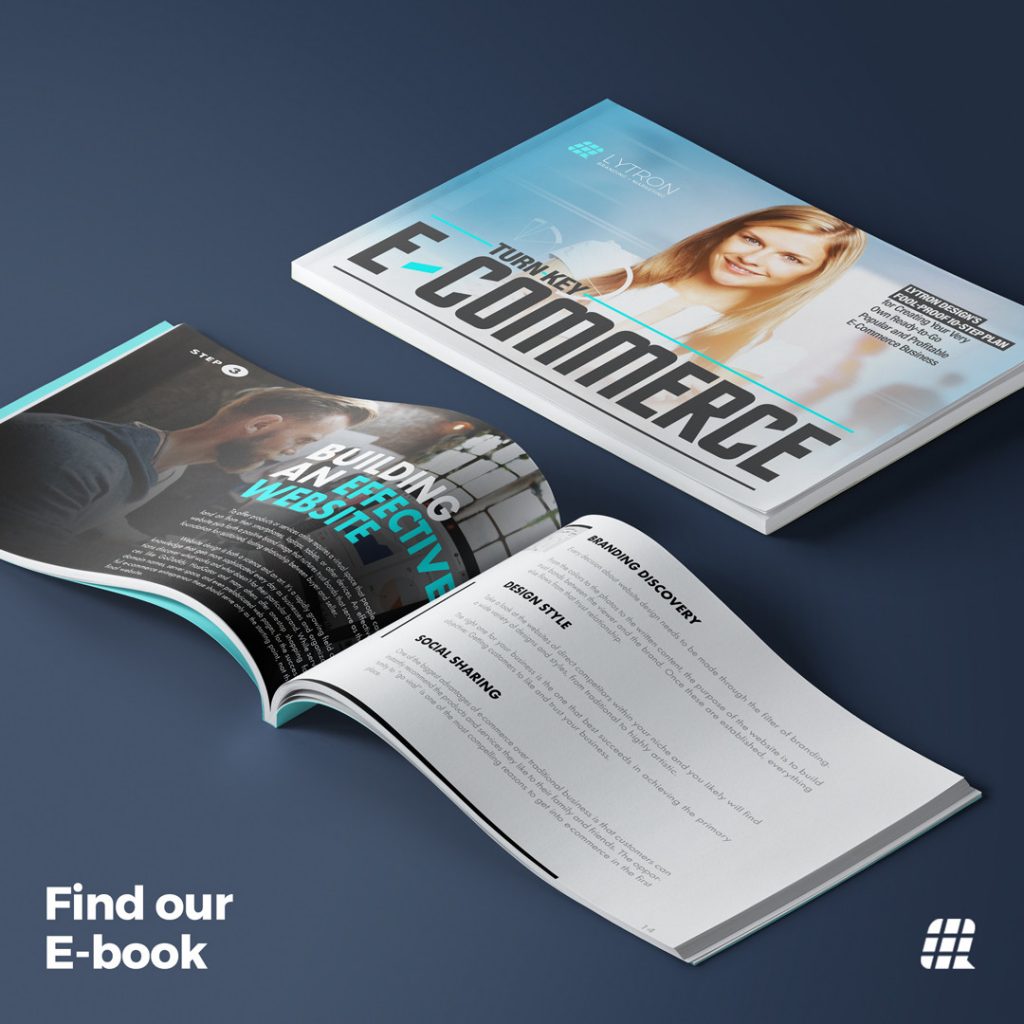 💪 A business that never closes 👏🏼
If someone told you in 2019 that they would be forced to keep their company closed due to a global pandemic, what would your reaction be? Millions of businessmen around the world were surprised by the new reality and saw their business closed in the fight against the virus.
👉🏼 On the other hand, confinement brought many profits for those who had already taken a very important and inevitable step: having their own virtual store. 👈🏼 For these, mandatory confinement brought more customers, sales and profits. Barred from circulating, consumers switched from "going shopping" to "click here to buy". 💰
Unforeseen events happens all the time. Be better prepared for them. 👍🏼
🖥️ With 20 years of experience, Lytron is a pioneer in e-commerce and digital marketing. No matter what you sell: we will digitize your company and help you grow!
📱 Place your order below 💳 or request a call from one of our consultants: +954 623 5094 🙋🏻‍♂️ 🙋🏼‍♀️
Lytron Design's Fool-Proof 10-Step Plan for Creating Your Very Own Ready-to-Go Popular and Profitable E-Commerce Business
Step 1: Defining Your Business: Understanding Your Market; Identifying Your Products; Business Image Development; Brand Messaging
Step 2: Making Genuine Connections: Tapping into Emotions; Mind Triggers; Building Trust; Engaging Your Intended Audience
Step 3: Building an Effective Website: Branding Discovery; Design Style; Social Sharing; Product Reviews; Product Packaging; Images that Connect; Payment Systems; Advanced Features
Step 4: Identifying the Best Marketplace: Marketplace Differences; Best Opportunities; Getting Your Products to Stand Out; Choosing the Best Market for Your Products or Services
Step 5: Dropshipping Defined: Advantages and Disadvantages; Selecting a Reputable Partner; Product Niches; Affiliate Marketing; Best Practices for Effective Dropshipping
Step 6: Social Marketing: Social Media Strategies; The Power of the Blog; Social Media Influencers; Social Remarketing
Step 7: Online Ads: Facebook Ads; Google AdWords & Shopping; Keyword Success Strategies; Creating Attention-Getting Ads; Banner Ads; Seasonality and Holidays; Banner Design; Video Promotions; Quantifying Success
Step 8: Content Marketing: eBooks; E-Mail Blasts; Sales Letters; Landing Pages; Contests and Giveaways; Press Releases; Video Marketing; Integrating Your Online Marketing
Step 9: Customer Service Priorities: 1-800 Numbers; Live Chat; Encouraging Feedback; Product Reviews; Rewards and Recognition; Coupons and Discounts; Building Your Business's Reputation
Step 10: Partnering with Lytron: Experienced Professionals; Proven Track Record of Success; One Call Does It All; Let Lytron Work for Your Business's Success; Next Steps
Ideal for Small Businesses that have a BIG vision but a small budget. Our Beginner Package is based on our previous layouts, pre-developed, and basic features to start with: New and Featured Products, Advanced Shipping Module, One Step Checkout, Product Social Sharing, Advanced Reporting. 
Custom design, Ability to add Image and Description on each Category, New and Featured Products on Home Page, Cross-Sell Module, Zoom in the Products, Basic Filter (Shop by Category), Advanced Shipping Module, One Step Checkout, Coupons and Gifts, Product Social Sharing, Advanced Reporting. 
Ideal for Small Businesses that want to differentiate from the competition. Everything on the other packages plus Advanced Filters (Shop by Brand, Colors, Size, Style), Zoom in the Products, Advanced Search, Advanced Shipping Module, Clearance Badges, Reward System to increase Loyalty (Points for sharing). 
Premium Design, Development, Debug and Launch:


Platform: Shopify, Woocommerce or Magento
Design based on competition analysis and brand briefing
Optimized for speed and responsibility (tablets, mobile, etc)
Updated UX layouts (Focused on User Experience)
14 Pages: Home, About, Category, Product detail, Blog, Blog Detail, Signup, Login, Logout, Shopping Cart, Checkout Page, Privacy, Terms, My Account
Design of 5 Main Categories (Image on Top) 
Create 50 products with up to 3 variants
Training given to add additional products
Configure Shipping Rates, Taxes & Payment Processing (Shopify has its own payment processor)
Features: Reviews, Wishlist, Upsell and Cross Sells, Smart Search, Filters, Sales Pop up, Image Zoom, Products Bundles, Abandoned Cart, Rewards, Social Sharing
Tracking: Configure Google Analytics, Tag Manager  & Facebook Pixels
Check Site Recommendations (next slide)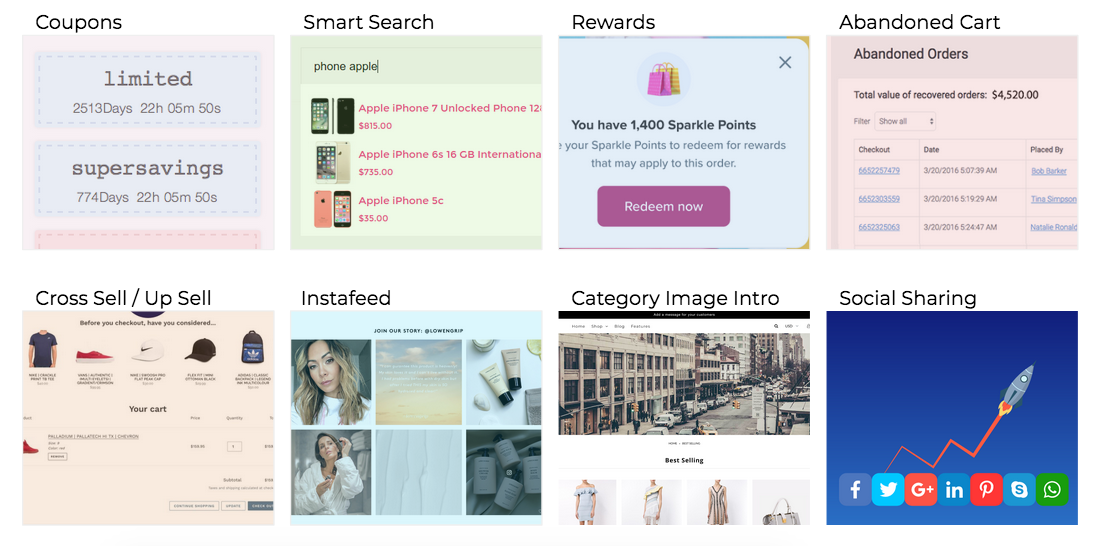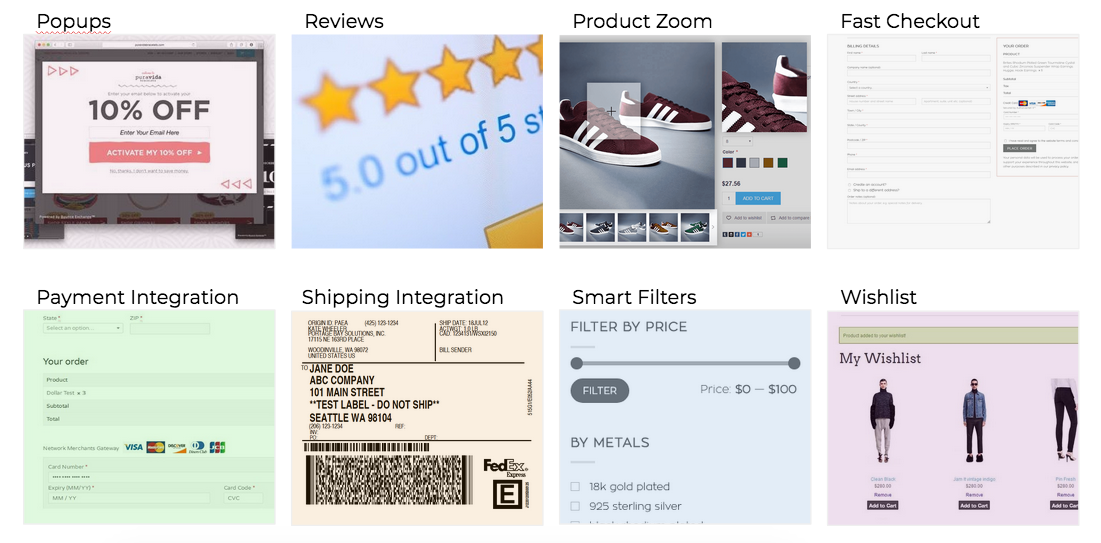 Exclusions: Our policy follows Google's guidelines
Lytron restricts the creation and promotion of all types of content aimed exclusively at adults, including:
– adult entertainment online and offline
– adult goods
– dating services
– international bridal services
– sexually suggestive content
– images containing nudity