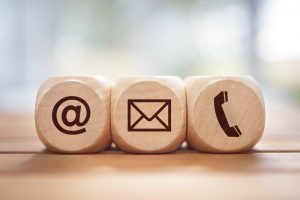 Competitive research has always been an important part of business marketing. You have to know what other businesses like yours within your geographic area are doing in order to compete. And when you see a good idea on a rival's website, it's okay to adopt it as your own.
Not only that, but it's also a good idea to reach out to your competitors and build relationships with them so you can learn from their experience and share your own within your common industry. Business isn't war and your competitors aren't your enemy. There's plenty of business to go around and having a relationship with people who work in the same field as you is always rewarding.
Good Business
It's a good idea to allocate at least part of your work week to competitive analysis. This includes networking with owners of competing businesses.
Start by going online and doing a simple search for businesses like yours within your community. Then visit their websites and see what they do similar to you, what they do differently, and what "works" and what doesn't.
But competitive research isn't all done online. When you have time, get in your car and drive over to your competitor's physical location. Look around. Talk to their employees. Then introduce yourself to the owner. Don't hide the fact that you own a competing business. Using subterfuge and deception will only cause hard feelings. Instead, offer your friendship and show a genuine interest in their lives. It's possible to be both friends and competitors.
Best Practices
When you find something your competitors are doing better than you, take it and make it your own. It's perfectly ethical to use other people's good ideas to make your business better. Remember, the goal isn't to reinvent the wheel. It's simply to be better.
Competitive research is a great way to improve your understanding of your market and build your business bigger, stronger, and better.