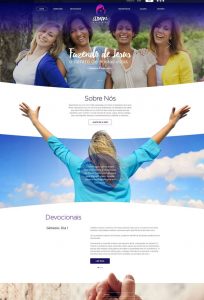 Business websites don't exist in a vacuum. They serve a specific purpose. That purpose needs to be immediately obvious and evident to people who click on your website.
Known as the "Call to Action" — or "CTA" for short — it's the entire reason your business's website exists. It's what you want people to do when they arrive there, whether its to buy your products or services, gain knowledge about your brand and business, or simply sign up to receive further marketing messages in the future.
What Companies Want
Not all websites are simply online catalogs where people can click to buy particular products or sign up for specific services. In many instances, business websites are simply promoting a brand, educating the consumer on the company's values, or setting the stage for a long-term relationship with page visitors.
Yet whatever the purpose of your particular website, its content needs to clearly steer visitors to the particular action you want them to take. In many instances, this is to enter their email address and/or phone number. Data capture like this offers an opportunity for your business to continue to market to that particular customer long into the future. And it likely will be effective because that person not only landed on your website while looking online for something specific but gladly handed over their contact information, in effect inviting you to continue to market your branding, products or service to them.
Clear and Obvious
Through content, images, and even website architecture, skilled web designers can make your web page's CTA clear and obvious so that even the most casual visitor will be gently nudged toward the action you want them to take.
In today's digitally dominant environment, businesses spend a lot of time, money, and effort on their websites. Shouldn't they serve exactly the purpose you want them to serve?