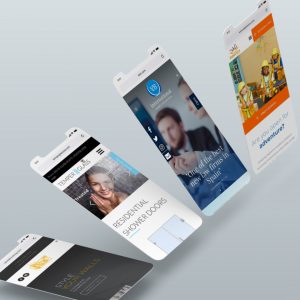 Websites aren't a "one and done" proposition. To keep visitors engaged, they need to be updated, refreshed, and even redesigned every couple of years.
Website fatigue can be a real challenge for commercial websites. When people return to your business's pages again and again, they become overly familiar with your websites. And as the old saying goes, "Familiarity breeds contempt". To keep customers coming back again and again, it's critical that you keep your website fresh, engaging, and interesting over multiple visits.
Refreshing Websites
Think back on your own experiences. The elements that you found exciting and inviting on your favorite websites quickly became tiresome and trite after repeated visits. The same images, colors, designs, and content quickly can become stale, unappealing, and even repellent.
Visitors to your web pages can have the same experience if you aren't constantly refreshing, tweaking, and improving your business's web pages. You want people to come back over and over again but you don't want them to become bored or dismissive of your websites. The solution is to continually improve your online presence with the help of Lytron Web Design.
Lytron Web Design
At Lytron Web Design, our experienced professional web coders have the skills, tools, and knowledge to keep your web pages engaging for visitors regardless of how many times they click on your business websites. We continually monitor, update, and improve your online offering so that it is appealing and engaging to visitors old and new alike.
Don't let an old, boring website turn customers away. To be successful in online marketing, you need to be innovative, proactive, and keenly aware of your page visitors' expectations. With Lytron Web Design constantly updating and improving your web pages, you can instill the same delight and excitement visitors had the first time they clicked on your pages every time they visit your online business.