If you want to be on top of Google, this is the fastest way.
Our Campaign Goals:
1) To increase Conversion Rate
2) To increase Lead Volume
3) To improve the Quality of Leads
Understanding the Buyer's Journey:

Pay Less for a Higher Position
Google Ads: With billions of searches per day, you can use search ads to make sure potential customers notice your brand, consider your offerings, and take action.  
But to "win" the Google Ads auctions, without paying so much, you need a professional strategy. You'll need to optimize your Google Quality Score.
The following graphic shows a few factors that Google checks in order to bring you to the top without breaking the bank. The Keywords you chose, what you write on your ads, the site optimization based on those keywords, the number of  Views vs Number of Clicks, and the historic performance of your account will help you to pay less for a higher position.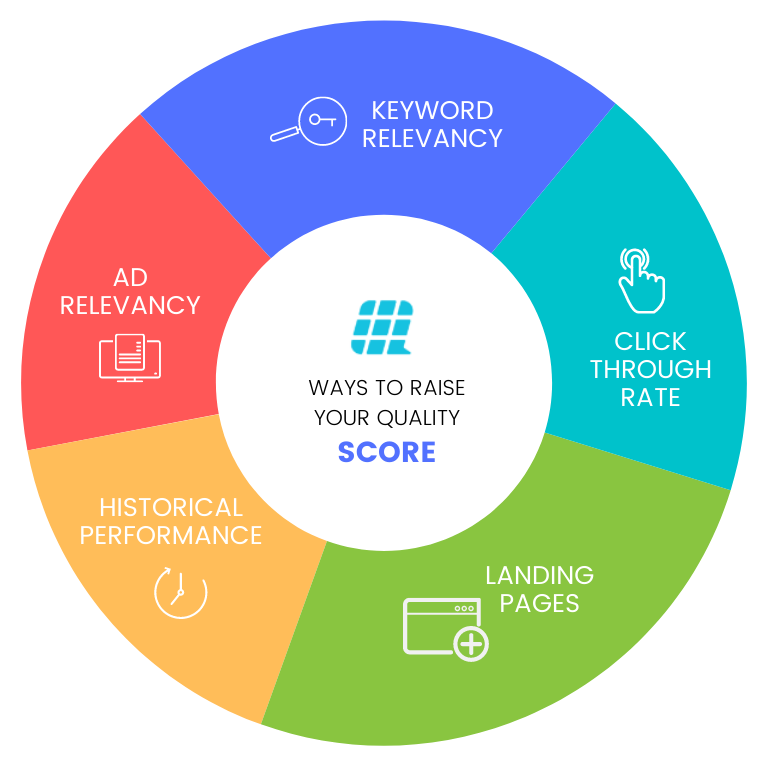 Mary has higher quality score and  higher position on top of Google, therefore she is able to pay less than Anna. With the same budget she gets 500 clicks, while Anna gets 125 clicks only. If the two had the same profit per sale, and the same conversion rate, Mary would make $12,500/month in total sales while Anna, would make $3000 (less than a quarter). By hiring an agency that focus on quality score, you are better investing and working smarter.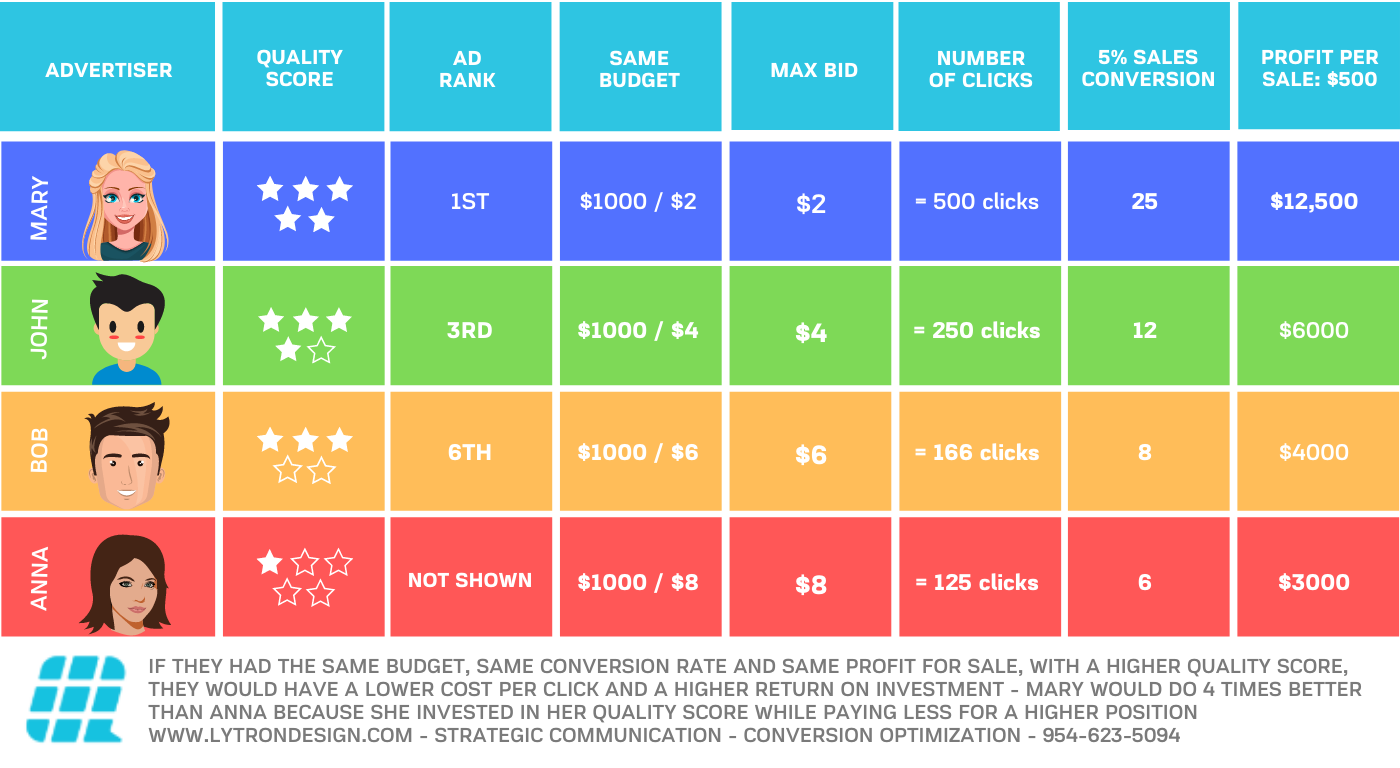 "Mary" Viability Study Calculator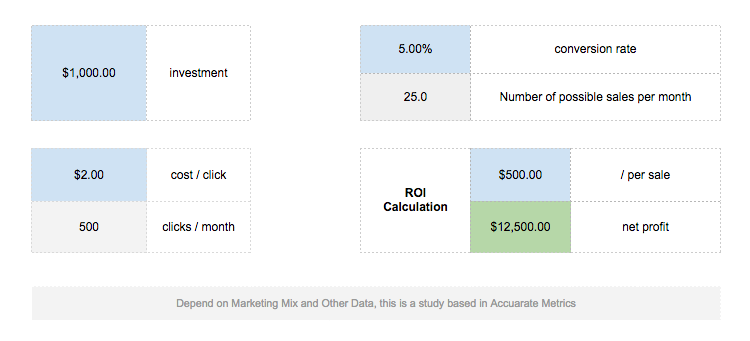 Understanding Remarketing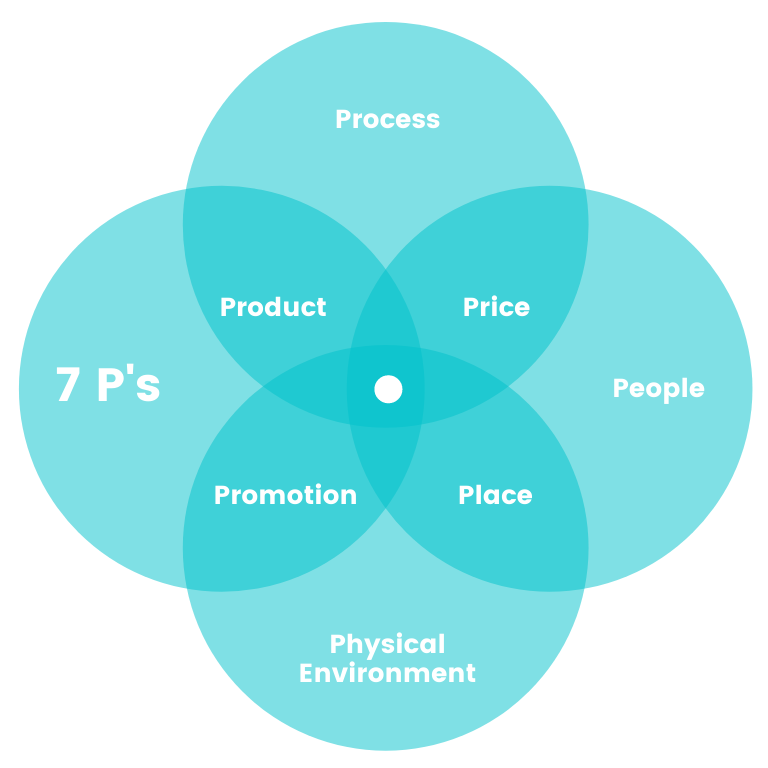 Google Ads and other visibility strategies will help you with the promotion (advertising and visibility strategies), but in order to be even more successful you must have the right product or service, with a competitive price, in the right place, at the right time.
You need to have a process to keep the quality and make the customer experience always enjoyable. The physical environment must be cultivated with a good atmosphere where your people (employees) will embrace your business culture.
All of these details will help you differentiate yourself from the competition. It is important to stand out. It is essential to be faithful to the initial sales promise in order to keep your loyal customers. Business growth happens when they become advocates, referring your business to their friends, family and network.
The smaller you are, the more important for you it is to pay attention on these 7 Ps principles. This marketing mix will lead you to a better business management.