Post-Interaction Opinion Surveys Offer Multiple Benefits
When customers click on your website, shop in your online store, or even visit your brick and mortar business, you want to ensure that they have the most positive, problem-free experience possible.If something goes wrong -- such as their having a technical issue, a negative customer service interaction, or they fail to get the products or services they want in a timely manner -- you need to know about it as soon as possible.Resolving a problem to a customer's satisfaction can often stren...
Read More
Voice Search and Digital Assistants Here to Stay
The latest trend in tech today is the growing popularity of voice search and digital assistants.Every major tech company now has their own version of this helpful, disembodied technology. Amazon has Alexa. Google has Google Assistant. Microsoft has Cortana. And, of course, Apple has Siri.Within just the past 12 months, the number of web users who rely on digital assistants to help them listen to their favorite music, answer questions about the weather, set cooking timers, and even unlock doo...
Read More
Fast-Loading Pages Keeps Visitors Coming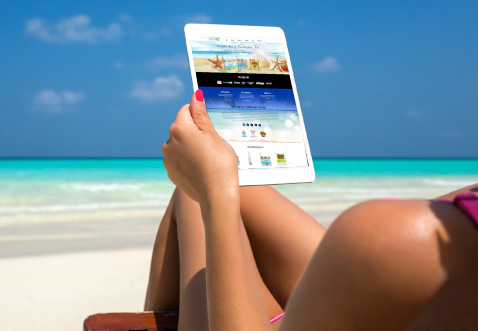 It's no secret that internet users prefer speed. If pages take too long to load, particularly on mobile devices, visitors are likely to bounce somewhere else.In fact, recent studies have found that if a web page takes longer than 3 seconds to load, about 40 percent of people will just go somewhere else. That's a problem if you rely on your business website to attract new customers and hang on to existing ones.SEO Florida -- Google and AMPGoogle, the world's most popular search engine...
Read More
Short, Simple Videos Can Effectively Build Your Brand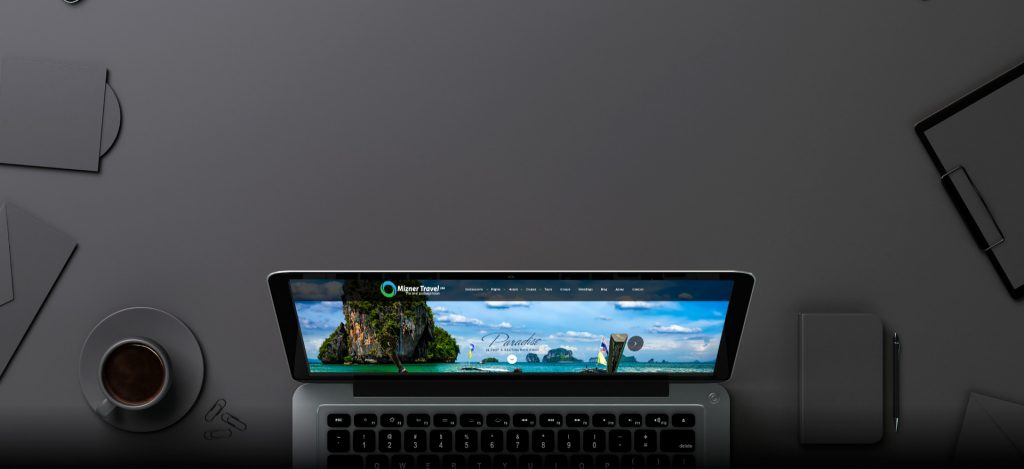 People today prefer videos. That's just a fact.Maybe it's because society as a whole is getting a little dumber and lazier. Or maybe it's because the smartphone in everybody's pocket has built-in high definition video capabilities. Whatever the reason, video is just the medium of choice among most people today.The value of video is that it's fast, fun, and effective. You don't have to wade through dozens of paragraphs to get to the point like you do with text content. You don't have to k...
Read More
If You Can't Beat Amazon, Join Them!
In 1995, Amazon began as an online book seller. But in the subsequent 17 years, it has become the biggest and most successful online retailer in the world.But Amazon founder Jeff Bezos isn't stopping there. The company has acquired such diverse enterprises as the Washington Post newspaper, upscale grocer Whole Foods, and many others.Many businesses find themselves in direct competition with Amazon, as the online retail giant makes it easier than ever for its customers to buy from them rather...
Read More
On-Screen Tech Support Builds Bonds with Customers
There is a growing trend among many online retailers to provide on-screen tech support boxes right on their business website. You may have seen these text boxes, which usually pop up at the bottom right-hand corner of the screen when the user lands on the web page.Typically, these on-screen tech support boxes say something like, "Let me know if there is anything I can help you with today!" They also may include an image of a smiling person wearing a headset.SEO Florida -- How On-Screen T...
Read More
SEO Florida: Blogs Provide Continuous Contact with Customers
For today's businesses to be successful, they need to do more than just make connections with new customers. They also need to constantly reinforce that relationship so that they come back to your business again and again.Most businesses won't survive if they have only one initial contact with a customer and then never see them again. The key to profitability is to build long-term relationships with people so that they come back to your business every time they need the products and services t...
Read More
Search Engines Are Measuring and Weighing Your Website
When you post a business website on the internet, your aim is for customers to find it easily and quickly. But in order for people to find your website, it has to be appealing to search engines.Google, Bing, Yahoo and other search engines are what connect customers with your website. So if your website doesn't provide search engines with what they want, it won't be ranked high on search engine results pages. And if that happens, people are going to have a hard time finding your business webs...
Read More
Life's a Beach. Enjoy It!
One of the best things about living and working in Florida is that you are never more than an hour or two's drive from the beach. Pretty much any direction you go -- except due north -- if you just keep going, sooner or later you are going to run into an ocean.Florida also has some of the best weather of anywhere in the world. So not only are you constantly near a beach, but it's also going to be warm enough to enjoy it.SEO Florida -- Break Out of Your Normal RoutineDespite this, the...
Read More
Split Testing Measures Success of SEO Efforts
Split testing is a technique used by online marketers to measure the effectiveness of specific changes to such things as SEO keywords, marketing campaigns, and even the images used on websites.In essence, split testing is based on the approach scientists use to test a theory by using clinical trials. An experiment is set up into two groups: One control group and one test group.For example, pharmaceutical researchers might give one group a new drug they are testing and a second group a placeb...
Read More
Capture More Traffic with Geo-Specific Keywords
Keywords are what search engines use to rank websites. They are specific words and phrases that best describe what a particular website is all about.For example, if your website promotes your dry cleaning business, you want to include keywords such as "dry cleaning", "clothes cleaning", "one-hour dry cleaning", and others.Search engines such as Yahoo!, Bing, and most importantly Google will scan your website, using sophisticated algorithms to determine what keywords within the content of...
Read More
Use the Web to Attract Customers to Your Florida Business
While the internet connects people worldwide, many local businesses are still very much dependent on local customers.Attracting people in your area to your local business requires a technique called "Local SEO". Basically, local SEO involves using specific geographically specific keywords to send traffic to your business website.SEO Florida -- How to Use Local SEO on Your WebsiteBasically, local SEO works like this: If somebody goes online searching for a business like yours, they pr...
Read More
Quality of the User Experience Tops SEO Requirements