ANALYZE YOUR POTENTIAL: GET A
FREE

INSTANT EVALUATION!

ENTER YOUR SITE URL AND A KEYWORD
MARKETING + TECHNOLOGY = #BIZBOOST
Express Sites
With our Unique Archetype Layouts, you will impress your clients and raise your business' credibility.
Get + Leads!
Remarketing: your clients will visit your site and see your ads over and over again on Google partners sites.
WHAT WE CAN DO FOR YOUR BUSINESS:
#

SMALLBIZ? LOOK BIG!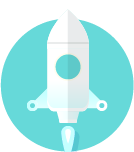 WE ARE CREATIVE. WE ARE THINKERS. WE ARE STRATEGISTS.
We are a Results-Driven Marketing Agency. Since 2001, Lytron has provided high-value, digital solutions that drive business growth for our clients. Marketing is not a cost. It is an investment. With our Unique Marketing Mix (SEO, PPC – Adwords, Social Media, Google Local Maps, etc) we drive customers to your door. More Visitors  > More leads > More sales conversions. If you need Branding, Web Design, Web Development, Online Marketing and Digital Strategy Services in Fort Lauderdale, Boca Raton, Miami, South Florida and Beyond,
Lytron is the best solution for your business. Check our video portfolio.
DESIGN + MARKETING + TECHNOLOGY = ONLINE BRAND EXPANSION
POWERFUL STRATEGIES TO INCREASE YOUR SALES
WEB DESIGN FORT LAUDERDALE & CUSTOM DEVELOPMENT
We have our in-house design team with years of experience to guarantee your site will be beautiful, professional and it will help you to build credibility, specially if you are a small business. Get new clients, provide useful information, and convert a possible lead into your next client. Our website developers are the best and your business can definitely afford our design's quality.
BOCA RATON & MIAMI SEO AGENCY
Boost your Sales with SEO combined with PPC (Adwords + Social Campaigns) and Retargeting. People use Google to search for services and products in Fort Lauderdale, Miami and Boca Raton area. Having a beautiful web site design is just the beginning. SEO and other online marketing strategies are the most efficient and affordable solution, specially for small businesses. Get Found. Sell More. Look Big and Grow your business.
EZ PAYMENTS + AFFORDABLE SOLUTIONS FOR #SMALLBIZ
No other local web design and SEO marketing agency in Fort Lauderdale, Boca Raton or Miami can offer what Lytron provides. Apply for no interest financing. No Credit? No problem! Lytron can help you grow your #SMALLBIZ!
TRACK YOUR CALLS & MEASURE YOUR  RESULTS
WITH LYTRON
24/7

LIVE REPORT SYSTEM
RESEARCH
AND MARKET
INTELLIGENCE
WE RESEARCH YOUR GEOGRAPHIC LOCATION, INDUSTRY AND COMPETITION. WE ANALYZE WHICH KEYWORDS YOUR POTENTIAL CUSTOMERS ARE USING TO SEARCH FOR YOU. THE RESEARCH PHASE WILL DETERMINE WHETHER OR NOT THERE IS A MARKET OF SUFFICIENT SIZE AND PROFIT POTENTIAL TO JUSTIFY A BUSINESS INVESTMENT. WE WILL ALSO DETERMINE WHAT IS THE BEST MARKETING STRATEGY FOR YOUR BUSINESS.
UNIQUE
METHODS &
STRATEGIES
WE WORK TO BETTER OPTIMIZE OUR CLIENTS' SITES (SEO). WE BRING TRAFFIC TO YOUR SITE. WHETHER BY SEO, PPC (GOOGLE ADWORDS), SEASONAL CAMPAIGNS, E-MAIL MARKETING, SOCIAL MEDIA MARKETING, OR AN INTEGRATED MARKETING CAMPAIGN (MARKETING MIX). THE SITE IS BUILT OR ADAPTED BY OUR TEAM OF IN-HOUSE DESIGNERS AND DEVELOPERS. MAXIMIZE YOUR POTENTIAL TO WIN CLIENTS AND BEAT THE COMPETITION.
PROVED
RESULTS
RESULTS:OUR SYSTEMS MEASURE OUR EFFECTIVENESS 24/7. CLIENTS RECEIVE USERNAMES AND PASSWORDS TO TRACK THEIR RANKING POSITION ON GOOGLE, THEIR VISITORS, AND EVEN THE NUMBER OF CALLS RECEIVED, THROUGH A LIVE REPORT.
LYTRON COMMITMENT: WE WILL ONLY WORK WITH A LIMITED NUMBER OF CLIENTS PER INDUSTRY & LOCATION.
SOUTH FLORIDA ONE STOP WEB & SEO AGENCY
WEBSITE DESIGN FORT LAUDERDALE & CUSTOM SITE DEVELOPMENT
If you need up to 10 pages, one of our Startup packages may be the best option for your business.
If you need more than 10 pages, we suggest you to choose one of our Portal Packages. We have dozens of features for you to choose from.
Want to sell online? Choose one of our packages: E-commerce web site development: We can custom develop anything you need. We work with data feeds, so you can have thousands of products inserted automatically. We design, develop, setup and teach you how to use and manage your online store.
If you are looking for a web design agency in Fort Lauderdale, Boca Raton, South Florida and beyond, Lytron Marketing Agency has the most affordable, state of the art technology and our marketing services deliver outstanding results.
A BEAUTIFUL SITE DESIGN IS A MIGHTY MARKETING  TOOL
Your clients are searching for your services and products. They will find your business on Google and IF your site design inspires trust, your clients will call you. Get new leads! Grow your business! Let's Talk!